About Family Chiropractic of Clark
At Family Chiropractic of Clark, we do more than simply treat the condition. We strive to help the patient truly heal from the pain and lead a healthy lifestyle. Too many people assume that pain medication is all one needs to treat a chiropractic issue. The reality is that pain medication only relieves the pain but does not remedy the actual issue. On top of that fact, patients may not realize the unhealthy behaviors or habits can cause the injury to occur again.

Thus, we use non-surgical chiropractic treatment with an emphasis on instructing the patient with what he or she needs to do to remain in a healthy state. By using chiropractic treatment, we can help the patient get on track and take the first steps toward a healthy lifestyle.
---
---
Meet The Doctor
---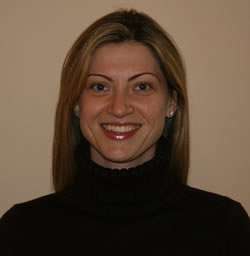 Dr. Tricia Mastropietro
D.C.
Dr. Tricia Mastropietro is the owner of Family Chiropractic of Clark serving Union County since 2002 and is an active member of the community. In addition to her established New Jersey practice, Dr. Mastropietro is excited to expand into New York City and serve the surrounding communities.
Dr. Mastropietro constantly strives to improve and update her knowledge in the field of chiropractic by attending seminars and keeping current with chiropractic research. Her purpose is to educate and adjust as many people as possible towards optimum health through natural chiropractic care. Ultimately an optimum spine equals optimum health.
Dr. Mastropietro completed her undergraduate studies at Rutgers University in New Brunswick, New Jersey where she received a Bachelor of Arts degree in Psychology. She completed extensive hours of training and received her Doctor of Chiropractic degree from Life University, College of Chiropractic in Marietta, Georgia.
Besides being in private practice in Clark, NJ and NY, NY Dr. Mastropietro actively participates in community and corporate education through voluntary workshops. Companies that have invited her to speak or participate in corporate health fairs in the past have been:
Verizon
The Home Depot
Babies R Us
UBS
Morning Star Church
Curves
Shoprite
Bally's
Fit For Life
Local Health Departments

YMCA
The ARC of Union County
Mothers and More
L'Oreal
Comcast
John's Baptist Church
Ladies Workout Express
Trinatas Hospital
Watchung Ski Club
JCC